Previously, on 24 hours in New York City.
Antoine and Bérenger have been running across New York City for ten hours now. From Chinatown to Williamsburg, by Ground Zero and Liberty Island, they have been running, seeking the Truth. They are now in Central Park, where they unfortunately have assisted to a massacre: the shooting of a reality-TV scene.
The following takes place between 5:00 p.m. et 7:00 a.m.
We have to leave Central Park and head South. The easy way is to leave the park from its East border and take the metro near the Museum of Natural History.
A map save our life at that moment … it's really difficult to find your way in such a big city …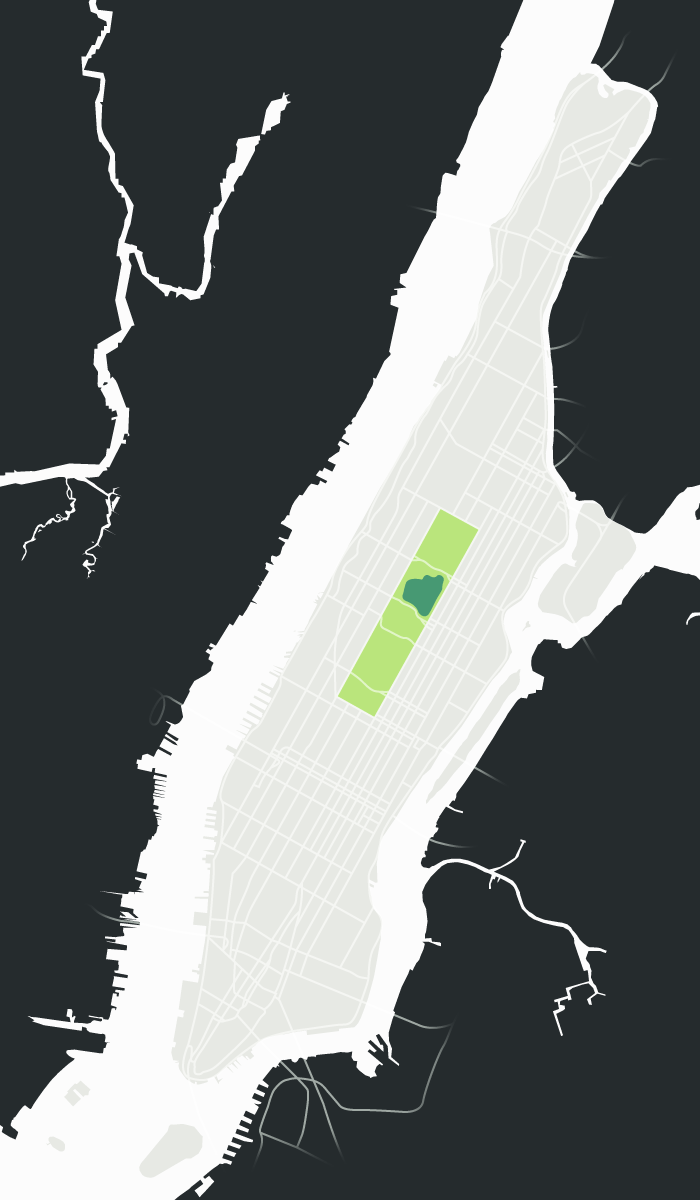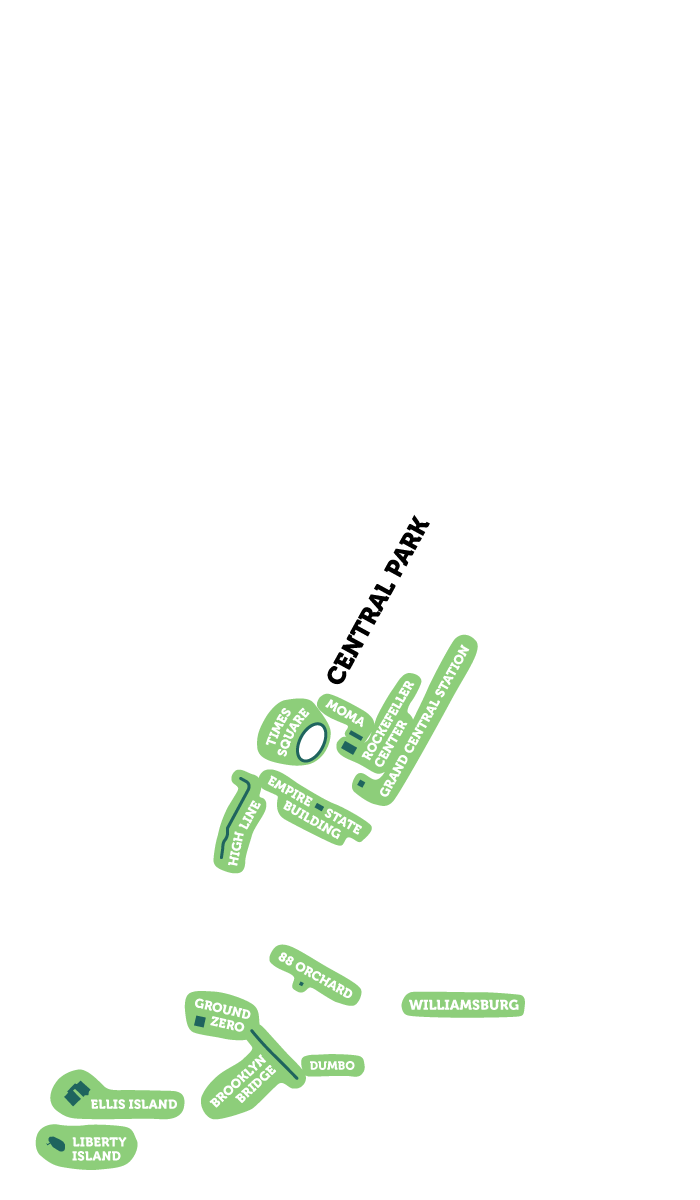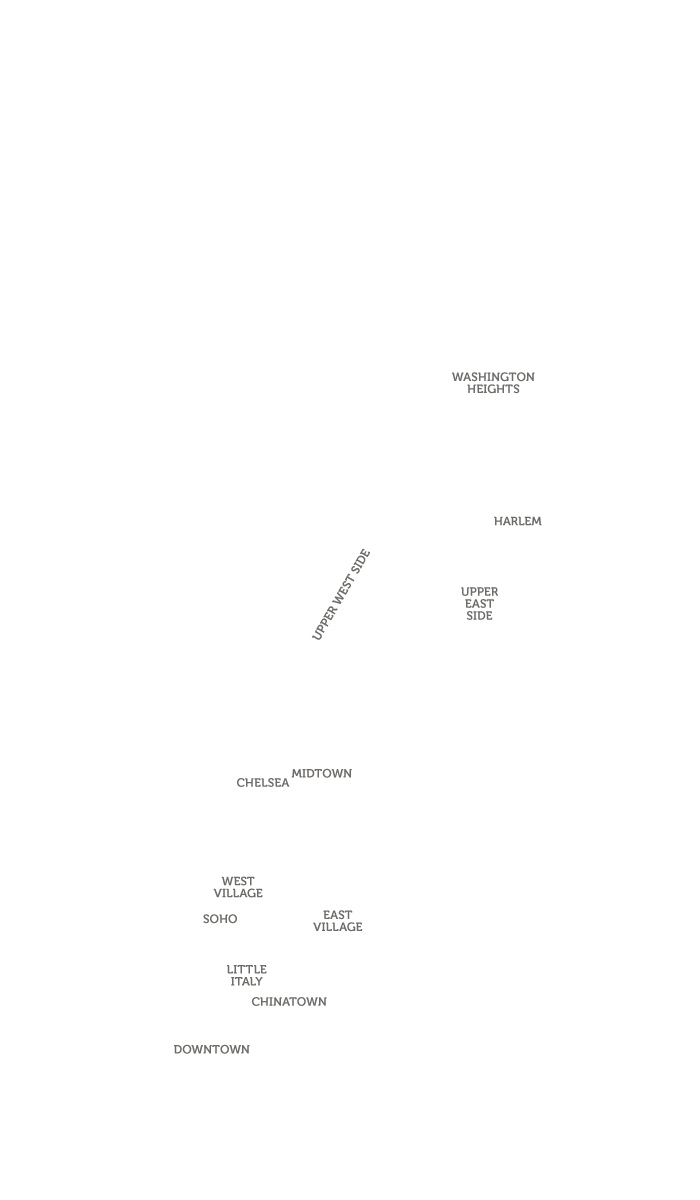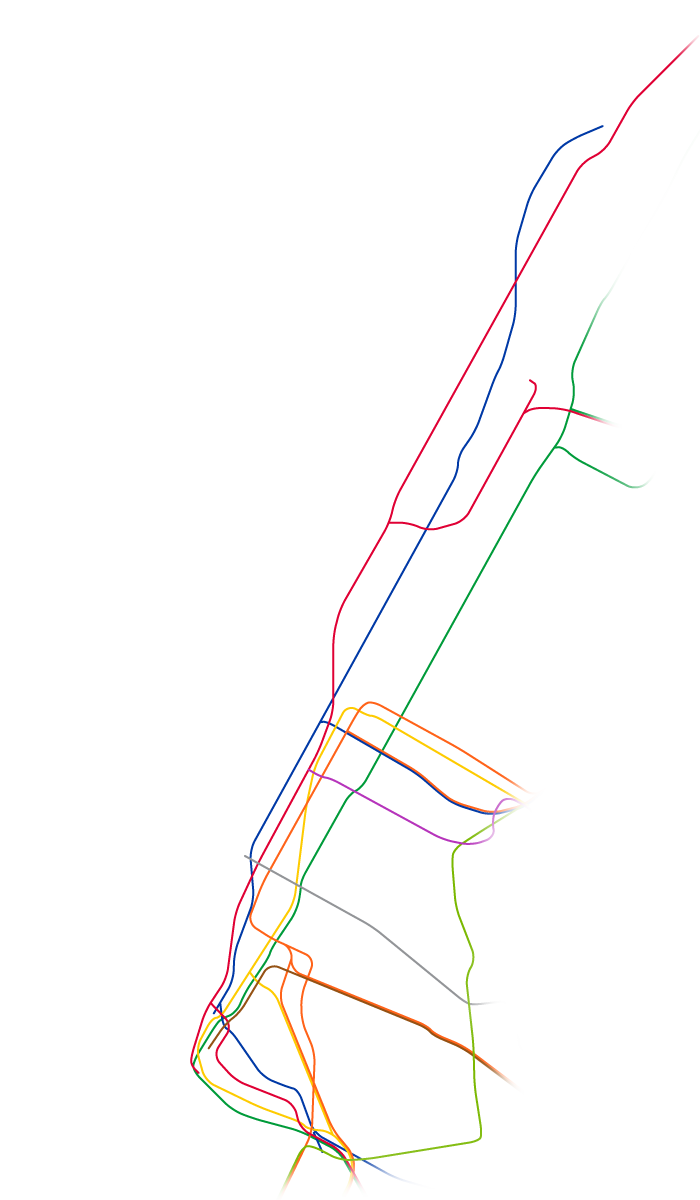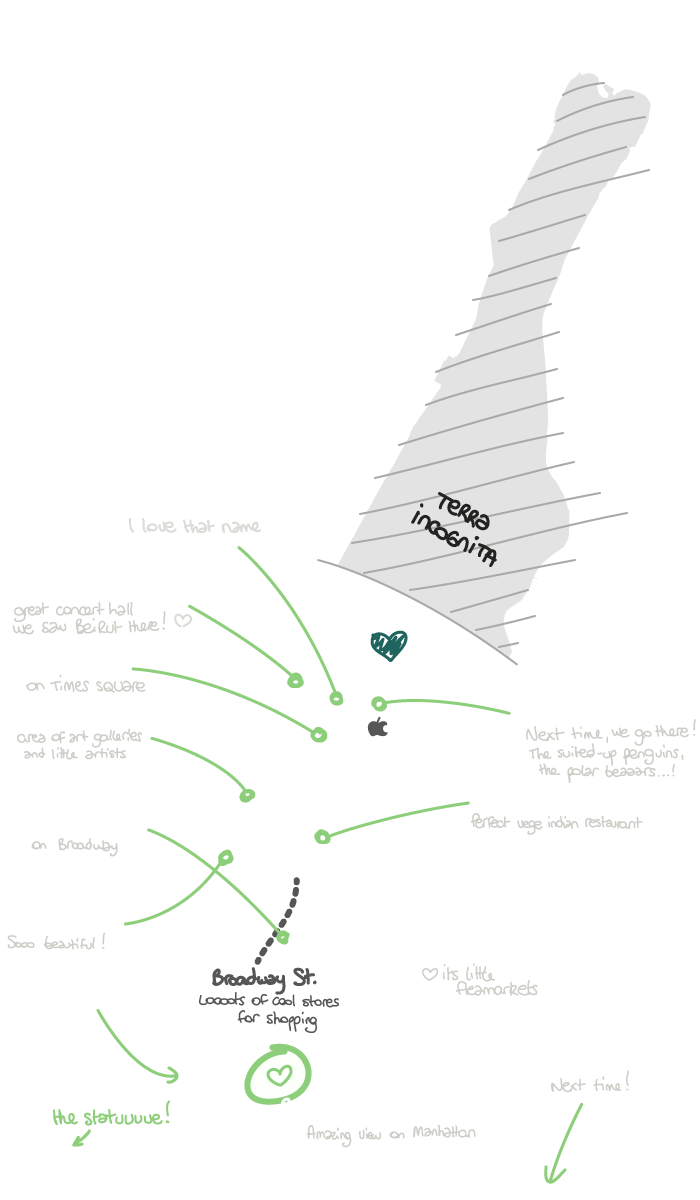 To help you in your quest, you find three maps in your pouch …
 
Points of interest
Neighborhoods (simplified)
Subway
Travel notes